Product parameters:

Thread: M12*1
Model: M12
Number of needles: 4/5/8 optional
Name: M12 male bend Cable
Wire Diameter: 5MM Cable
Pouring Material: Environmentally Friendly PVC (PA/PU Optional)
Pure copper core: 0.25MM2 or 0.34MM2
Cable cover: Environmental protection PVC (optional PUR/Teflon)Pin: Copper Gold Plated
Insulation Material: Environmental PVC
Screw: Copper Nickel Plated
Temperature: -40 To +80℃
Packing: PE
Product Details:
RJ456 Category Gigabit Ethernet Cable

M12 Ethernet cable, IP67 protection, resistant to bending, drag chain


PVC, PUR are suitable for drag chain, bending dynamic environment

Transmission signal complete anti-interference, easy to install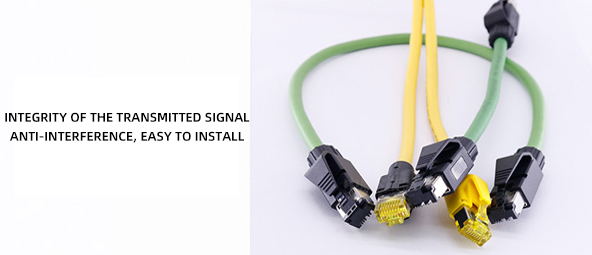 Injection molding technology ensures perfect IP67 sealing and provides reliable strain relief
Resistance to oil stains, coolant, lubricant and emulsion properties, resistance to welding sparks, resistance to frequent twisting and bending. The shielded connector has good anti-electromagnetic interference performance and good mechanical and electrical performance, ensuring stability and reliability.

Features:
Fast and stable, highly flexible cable for drag chains. The braided shielding layer is more than 95%, the multi-layer shielding has strong anti-interference ability, and the number of bending times is more than 15 million times, which can be used in the workplace with extremely small bending radius. Multi-strand ultra-fine finely stranded conductor, high-density tinned copper shield, heat-resistant, oil-resistant flexible PVC sheath, non-woven tape.
Different model shapes, pin counts, cable qualities and lengths contribute to automated solutions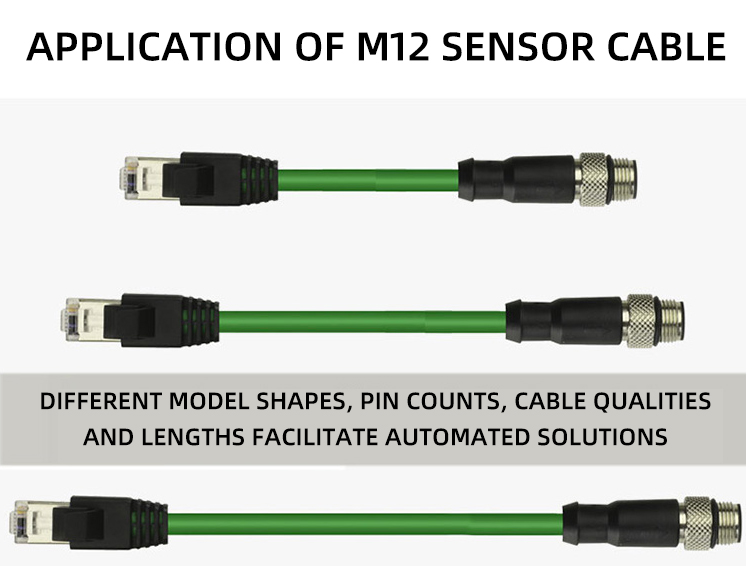 Product Category:
Type A: 4/5/8/12 cores
Type B: 4/5 cores
Type D: 4/5 cores
Type X: 8 cores
Cable specification: domestic static or imported towline
Length: 1/2/3/5/8/10/15/20 meters
Model: M12A male
Brand: Zhongxiang
Thread: M12*1
Model: M12
Number of needles: 4/5/8 optional
Product Name: M12 Male Elbow Cable
Wire diameter: 5MM Cable
Casting material: environmental protection PVC (optional PA/PU)
Pure copper wire core: 0.25MM2 or 0.34MM2
Cable cover: environmental protection PVC (optional PUR/Teflon)
Pins: Copper Gold Plated
Insulation material: Environmentally friendly PVC
Screws: Nickel-plated brass
Temperature: -40 to +80℃
Packing: PE